I finally purchased my very first corset.
I felt like it was now or never
And voilà. It was bought.
Anyway
I'm kinda beginning to reaaaaally think about doing my Jessica Rabbit cosplay
(Yes, that again, but before, it was more on the hypothesis side)
And, I mean... Look at her.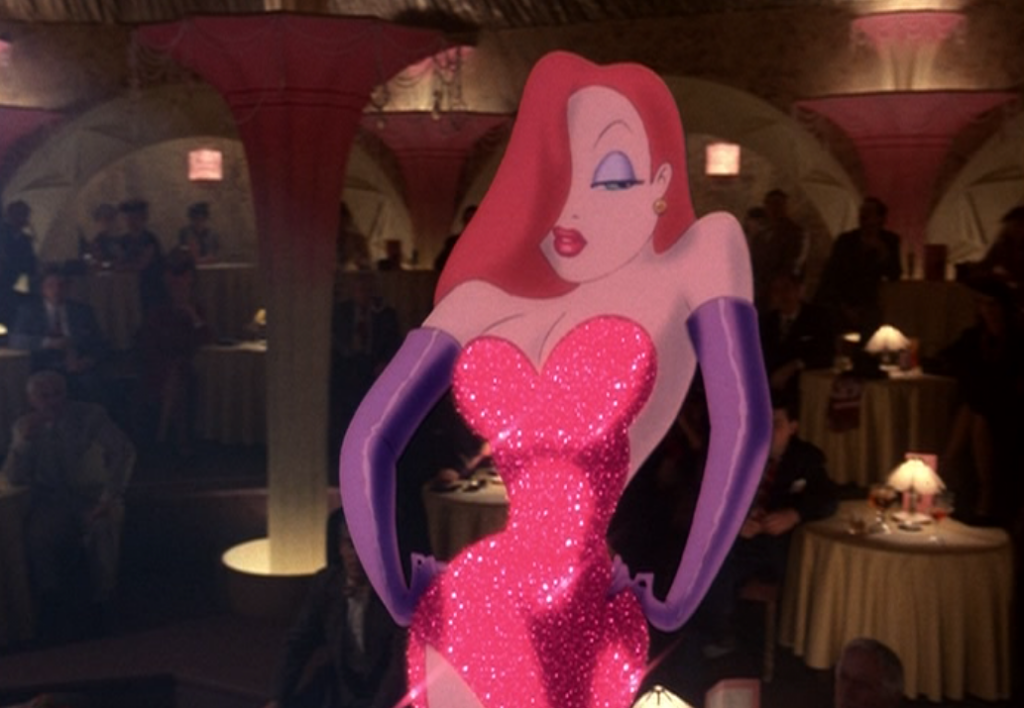 I may be already hourglass shaped
But not THIS much.
But I'll achieve something closer to it 8B
So yeah
I bought an underbust corset
Mostly because I was thinking about this
And that I'm planning to wear one of my old bra
Which is now too large for me
To have a silhouette closer to hers than I really am
So yeah, an overbust corset wouldn't have made it the way I want it to be.
Then.
I'll probably go shopping on Sunday with Lillie Joe
I think I'll go to Dial and see for a strapless dress pattern...
Won't be buying the fabric, though
I'll adjust the pattern first...
And for that, I need my corset
So that I may have the right measurements.
But I'll do it in red.
Cause I prefer red to pink.
(Who will really notice, anyway ?)
Plus, this little while will give me the opportunity to finally decide
Whether I'm doing it in a satin-like fabric or in a glittering one.
(I hate sequin ò_________ó But maybe I can find an alternative....
Her dress is obviously not made in sequin, anyway...
I'm still afraid to look more like a Drag Queen, actually LOL)
But I'll also go see at Ardène
If they have long and white dye-able gloves,
I'll go for them instead of looking for unfindable purple gloves -.-
And I'll look for red shoes too...
Then, I think the only thing that will be missing
Would be the red/orange-ish wig....
If anyone has a good site for wigs
Please tell me ! D:
The worst in that is that my hair would have been to a perfect lenght, this summer...
But OOPS. I shaved a side.
I'll take a peek at eBay ._.
Oh....
I will need some nude colored tights, too...
Hmmmm.....
And when I'll be done
We'll have to re-do the [I'm not bad, I'm just drawn that way] scene 8BBBBBBBBBBBBB